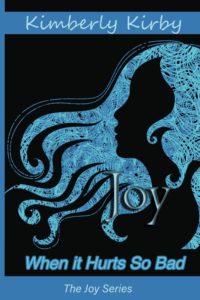 Joy: When it Hurts So Bad (Book 4)
What's the difference between saying you love someone and being in love with that person?
The Joy Series continues as Joy wakes up after Chris savagely beats her the night before. She struggles to find a way to separate the man she thought she wanted and finds her way back to the man she knows she needs.
Angela rushes to be by David's side as he deals with his mother's death. Will, grows increasingly suspicious of the time they're spending together. Carla and Albert meet to sign papers finalizing their divorce but, Carla, is having doubts about ending her marriage.
Three years since the first book, When it Hurts So Bad, brings the Joy cast to a nail-biting crossroad in their relationships. Will they fight for love or run for cover? Find out in the next chapter of Joy!